SURVEYS TO POWER-UP YOUR MARKETING
Connect ResponseSuite to your marketing systems to put the right content, emails and ads in front of every person. Every time.
START TRIAL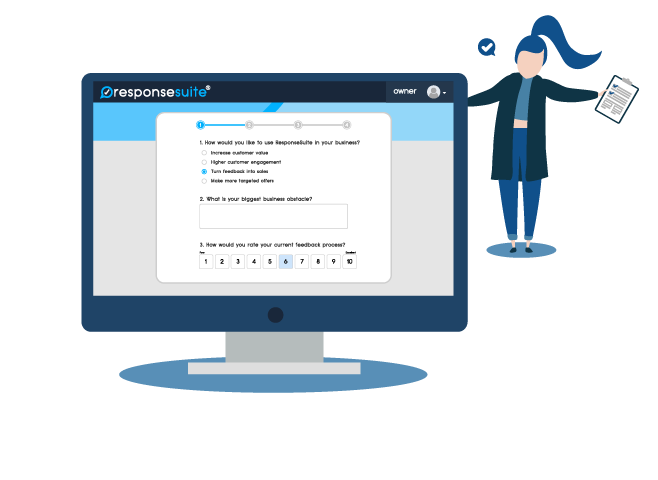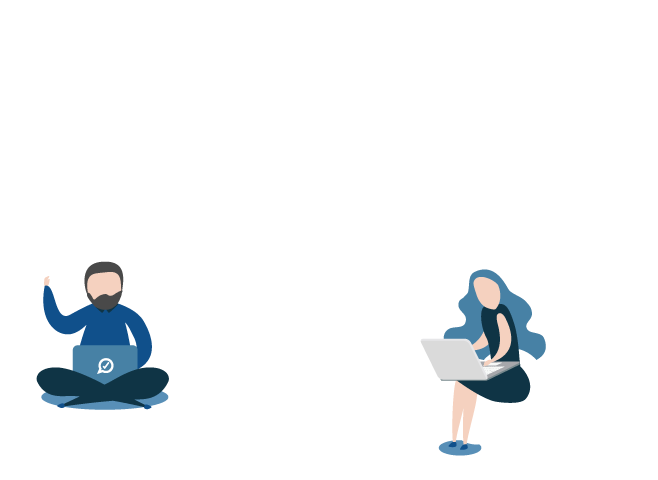 Turn Your Email Marketing Into A Watertight Sales Machine In 2 Easy Steps: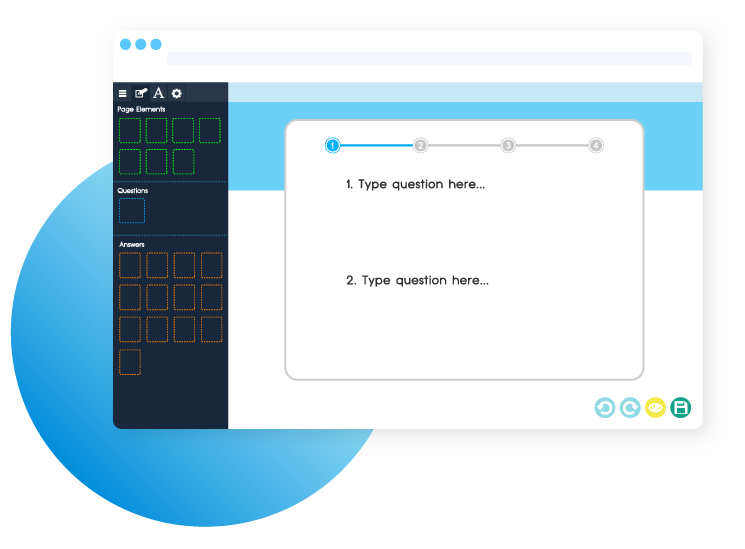 STEP 1
Build Your Survey
Build an online survey using our intuitive drag and drop survey builder.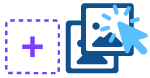 Drag and Drop Survey Builder
Build stunning surveys without an ounce of tech knowledge using our intuitive survey canvas. Simply drag in the elements you want, customise them however you like and bingo, you're done!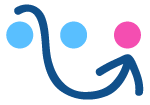 Conditional Skip Logic
Increase completion rates and give the perfect experience to each respondent by showing and hiding questions, sections and/or pages, based on their answers, to make your survey relevant every time.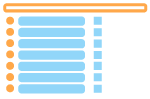 14 Question and Answer Types
Collect feedback in the most suitable way using open ended questions, multiple choice, scales, rating and even allow people to upload files. Whatever you need, there's an answer type for that.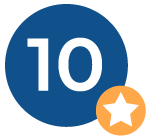 Scores and Rating
Attach a 'Score' value to answers, then either display your respondent's total score on the Thank You page, or trigger a different marketing follow-up. This means you can make the perfect offer or segment people in your CRM/autoresponder!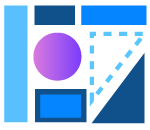 8 Unique Page Elements
Make your surveys 'pop' by adding images, video, spacing, columns and page breaks.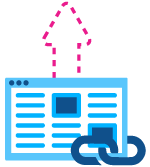 Publish and Embed Your Surveys
Instantly share a link to your survey on your personal branded responsesuite.com subdomain (yourname.responsesuite.com) or embed your surveys right into your own web pages using a single line of copy 'n' paste code.
STEP 2
Add Marketing Super Powers
Autoresponder, CRM and Email Marketing Integration
Push survey responses into the marketing tools you're already using and/or segment and tag each respondent based on their answers.
READ MORE...
Smart Thank You Pages
Take respondents to different pages as soon as they hit 'submit' on your survey, depending on their answers and/or score. Take them to your own urls, show them an on-page message or build thank you pages right inside ResponseSuite, to make the perfect offer, every single time.
READ MORE...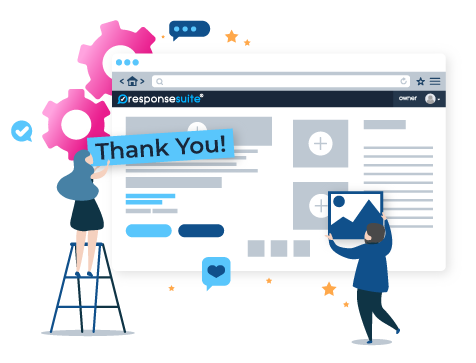 Add Your Facebook Pixel
Build audiences, track and re-target each person depending on whether they complete your survey and what they say, boosting completion rates and creating segmented audiences for more profitable advertising.
READ MORE...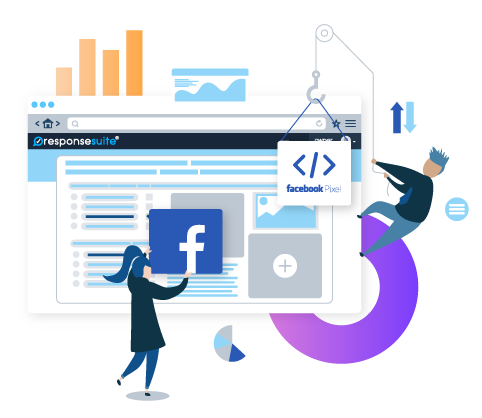 Track and Report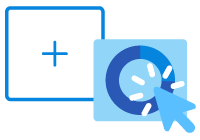 Drag and Drop Report Builder
Build and share stunning live reports by simply dragging in charts, text, images and video, so you can monitor your performance in real time.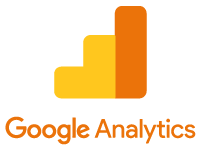 Track With Google Analytics
Add your Google analytics tracking code into your surveys to track every response and every sale you make from your surveys.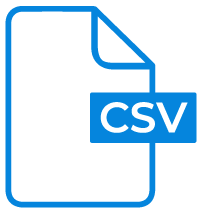 Download CSV Files Of Your Results
Quickly grab all of your response data in a handy format so you can use it in any way you like.
Security and Stability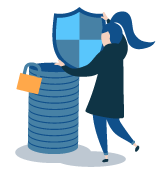 Fully Encrypted
Everything is delivered on pages with SSL certificates https and is stored in a fully encrypted database in the UK.
Answer Redaction Function
Collecting sensitive data? No worries, mark any answer field as 'Sensitive' and our support staff won't even be able to read responses to those questions - yet you will.
READ MORE...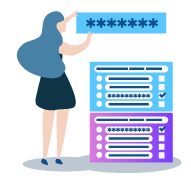 Take a look inside (watch the video)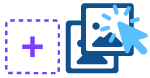 Drag and Drop Survey Builder
You don't need any training or technical nouse to build stunning and effective surveys in ResponseSuite. Everything is in plain english and just needs to be dragged onto your survey canvas.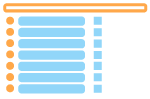 14 Question and Answer Types
Collect answers the way that suits you best:

Single Line Text Field
Perfect for single word responses or short phrases such as collecting first names, last names, pets names or asking 'what's your favourite movie?'.

Multi-Line Text Field
Want a more detailed response, perhaps an opinion or more info? Choose how many lines high you want your multi-line text field and ask away.
Number Field
Asking how many Cats someone has? How many courses they've been on or how long they've been in business? Use a number field to make sure they can only type a numerical value.

Single Choice Radio Button
Offer a list of choices to have people make a single selection, such as 'select an age bracket', 'do you prefer: cheese or nuts?', or 'can we use your feedback for marketing purposes, yes or no?' You have the option to add in an 'other' option in case their answer isn't something from your list.

Multiple Choice Check Boxes
Let folks select as many items from a list that apply to them, such as 'Which of these places would you like to visit?' or 'Which of these things do you want help with right now?'

Dropdown Selection
The classic dropdown is useful for giving people a choice from a list of options that you've decided on. They're perfect for selecting which country someone is based in, whether they live in a house or an apartment and even what kind of legal entity their business is.

Date Field
When did you start in business? When was your last deep clean? Drop in a Date Field to collect dates.

Email Address
Supercharge your marketing by asking for someone's email address. We'll make sure whatever they type in here is formatted like an email address (which means if you hook it up with your email marketing software you'll be able to follow up in the perfect way).

Rating
Offer up a gorgeous star rating, between 1 and up to 10. Don't like stars? That's okay, you can switch them for Hearts, Thumbs Up, Puppy Feet and a whole host of cute little graphics to collect ratings.

Scale
How would you rate the work we've done for you from 0 through 10? Collect rating data to see how you're performing, ideal for that all-important Net Promoter Score.

Single Choice Image
Make your surveys pop! Let your respondents pick which image they like best from a row, list or grid of images. Upload your own images or pick from the millions from our integrated stock libraries.

Multiple Choice Image
For those occasions when one image choice just isn't enough, let folks select as many images as they like.

Matrix
In proper survey style, the classic Matrix answer-type lets you ask people to rate a series of row items against a set of column items inside a tidy-looking table.

File Upload
Need respondents to upload something? Maybe a CV or a piece of work? Hook your ResponseSuite survey up and have files sent directly to your Dropbox, OneDrive, Box or Google Drive.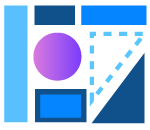 8 Unique Page Elements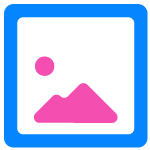 Images
Make your surveys look gorgeous. Bring your surveys on brand by uploading your own images, logos and branding. Want some stock imagery to spice it up? We're integrated with 2 beautiful stock image libraries so you can search Pexels and Pixabay for the perfect image right inside ResponseSuite.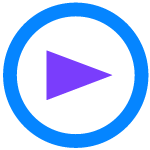 Video
Introduce your survey, ask a question or say 'Hello' to your respondents by pasting in your Vimeo, YouTube, Wistia or mp4/mov video URL, and they'll play on your survey.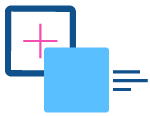 Drag and Drop Survey Builder
You don't need any training or technical nouse to build stunning and effective surveys in ResponseSuite. Everything is in plain english and just needs to be dragged onto your survey canvas.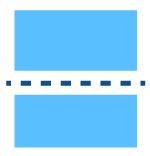 Page Breaks
Long scrolling surveys cause drowsiness. Split your survey over multiple pages to break them down and boost completion rates.

Progress Bars
There's nothing less fun than the 'Neverending Survey'. Add progress bars into your surveys to show respondents how far through they are and encourage them to make it to the end. Choose how you'd like your progress bars to look, too! You can choose from options including 'Page Steps' or a 'Solid Percentage Bar'. Maybe you want to display the percentage or page titles? Or how about choosing the colour to make sure everything stays on brand?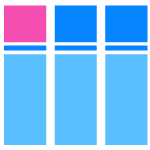 Multiple Column Question Layout
Variety is the spice of life, bring life and variety to your survey by displaying your questions over one, two or three columns (or a combination).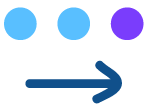 Conditional Skip Logic
You don't need to be a brainiac to help your respondents skip questions, sections and pages, depending on their answers. With ResponseSuite it's easy to make sure you're not asking a vegetarian how they like their steak or a cat-owner what their dog's name is. Use our Conditional Logic to hide up-coming questions to keep it relevant.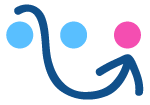 Conditional Skip Logic
You don't need to be a brainiac to help your respondents skip questions, sections and pages, depending on their answers. With ResponseSuite it's easy to make sure you're not asking a vegetarian how they like their steak or a cat-owner what their dog's name is. Use our Conditional Logic to hide up-coming questions to keep it relevant.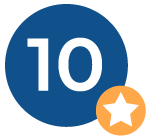 Scoring & Ratings
Turn on scoring on any or all of your survey questions and give each possible answer a score 'value'. Now you can use each respondent's total score in a bunch of creative ways:
Display their score on the Thank You Page right after your survey. Not only can you show their score total, but you can display it as a percentage.
People love to compare themselves against each other, so you can display the average score of every respondent who's taken the survey so far on the thank you page too.
Take each person to a different thank you page right after they complete the survey depending on their score.
Push each person onto a different list and/or tag them differently in your marketing system depending on their score.
Whether you use scoring overtly and tell respondents how they did, or you use the scores as a qualifier, it's simple and crazy-powerful.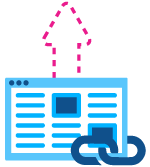 Publish & Embed Your Survey
Stick your survey in front of the right people however you fancy. Whether you share your unique survey link, create a friendly link or copy and paste a single line of code and embed your survey onto your own web pages - it's up to you.
Since ResponseSuite is the only survey platform in the world built specifically for sales and marketing, we integrate with many of your favourite systems.
Marketing System Integrations
Use the feedback you collect through your surveys to power your marketing. Push survey responses into your marketing system and add people to different lists, tag them and kick off automations based on their answers and scores.
Membership System Integrations
Use surveys, quizzes and questionnaires to unlock (and lock) membership levels using our integrations with:
Productivity Integrations
Use your surveys to collect information and send it to popular productivity platforms including:
Storage System Integrations
Connect your preferred cloud storage solution and allow your respondents to upload files, documents and images and we'll send them straight to a folder on that system.
Take each person to a different thank you page based on their answers and/or scores and present the perfect offer or message to each person.
Use our simple-as-pie Thank You Page system to direct each respondent, and based on their answers or score you can: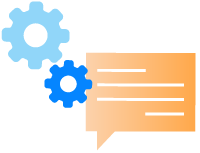 Display an on-page message
Customise the message to make it relevant.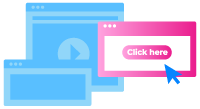 Send them to a web page of your choice
When someone chooses 'I need some new socks', they'll go straight to your bumper pack of snazzy socks after hitting 'submit' on your survey.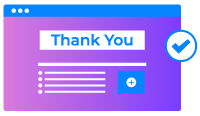 Take them to a Thank You page you build right inside ResponseSuite
Yes, you have a drag and drop thank-you page builder inside ResponseSuite. On that page you can drag images, text, videos, charts and reports. Plus, if you have activated scoring on any questions in your survey, you can drag in a scoring element and display their score, their score as a percentage as well as the average scores of every respondent. Create multiple pages, offering each respondent the perfect 'next step' for them.
Boost completion rates and build your custom audiences.
It's a simple case of adding your Pixel ID to your ResponseSuite account and you're able to track completion rates of your surveys.
Since ResponseSuite surveys are all about increasing your sales, you can re-target folks who don't complete surveys and place everyone who does into different audiences based on how they answer your questions.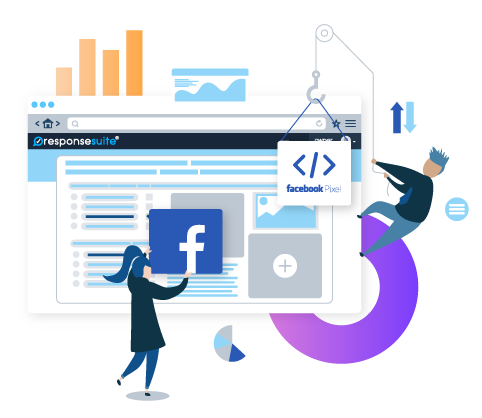 The security of your data is the highest priority. We've done a considerable amount to make ResponseSuite surveys robust and reliable. Here's how we help you to be GDPR compliant and keep your data safe:
Full Secure Sockets Layer (SSL) Connection
Every web page, every survey, every subdomain and your whole account is hosted on pages with SSL certificates meaning every piece of info that is sent between your browser and our servers is encrypted.
3 Factor Log-In Authentication
Most platforms just let you log in with your username and password, but with ResponseSuite we protect you from a brute force attack by requiring the correct combination of your username, password and your subdomain, or else access will be denied.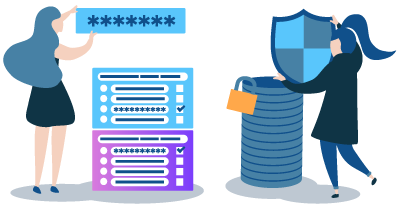 Databases
Taking no chances, your data is stored fully encrypted on Amazon's premium databases.
UK Hosting
We use Amazon's UK servers and databases to keep your data inside of the EU to reduce cross-border data issues.
Answer Redaction
Choose to turn on Sensitive Data for any answer field in your surveys and no one else in your company can read the responses, nor can our support staff.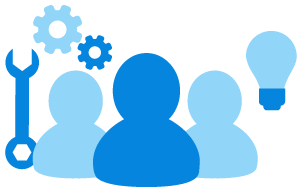 Use Cases
John's Alpha Segmentation Survey
John sells online fitness courses and training programs, to customers all over the world.
The problem is (like most businesses!) he has courses on a whole bunch of different topics… and he knows not everybody wants the same thing. Some people want to lose weight, while others want to build muscle. Some of his subscribers are looking to train for a marathon, but others are looking to recover from injury… and they all need totally different training!
John built a successful six figure business, but always struggled to know exactly what products to offer (and which subscribers to offer them to).
Dropping a quick ResponseSuite survey into his 'Welcome Email Sequence' soon solved that. By asking new subscribers exactly what they need help with, he can tag and segment them in his ActiveCampaign account, and offer the right program for every person, instantly increasing sales and profit.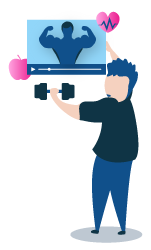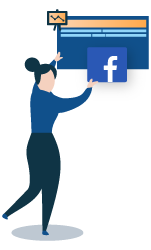 Emma's Lead-Gen Social Media Health Check Survey
Emma is a social media manager, who helps small businesses to grow their audience on those all-important social networks.
On her website, prospects can take a simple 'Social Media Health Check', she built in ResponseSuite to find out how good their current social strategy is!
It asks just a few questions, like "How many Facebook followers do you have?" and "What's your current level of engagement?", and tells them their social media score based on their answers.
Here's where the magic happens...
ResponseSuite pops them over into Emma's MailChimp account, with different tags based on their answers and to kickstarts the perfect marketing campaign, sending each person the perfect offer to improve their social media.
Alex's Webinar/Seminar Show-Up Survey
Marketing your webinar (or in-person seminar) is tricky, but getting registrants to actually show up is even harder.
Alex runs online training webinars, where she sells her products. One of the keys to her success is increasing the number of people who attend the live webinars.
After registering, she offers folks the chance to take a quick 3-4 question survey about their situation.
Because ResponseSuite connects with her email list and Facebook audiences, she's able to send people a different sequence of emails and show ads, specific to their exact wants and needs.
This entices people to attend the live webinar, just by making them see how the training is going to help them (and it's boosted her webinar attendance by 48%)!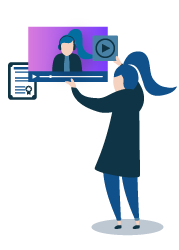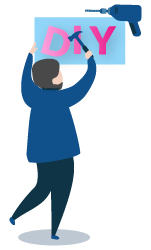 James' Membership Retention Survey
James runs a six figure online membership program, where hundreds of customers pay $69/month for access to his latest training and courses about DIY.
His membership is great, but he was struggling to find a way to decrease the number of people who cancel each year.
Here's the simple 'cancellation process' that he put in place, using ResponseSuite...
When a member gets in touch to drop out of the program, his customer support team fire them over to a 'cancellation survey'. It's really short, but one of the questions is 'Why are you considering pausing your account?'.
It gives them a bunch of options, like, 'I feel like I can't afford it right now' or 'I feel like I don't have the time right now'
Using ResponseSuite's 'Smart Redirect' feature, he can take them straight over to a special offer, designed to combat their reason for cancelling.
If they say they can't afford it, offer them a cheaper (downsell) membership. If they say they don't have the time, he offers them a special productivity training, if they hang around for longer and give him another shot.
Not only does this mean that James collects amazing data about his membership cancellations (so he can improve it over time!) he's actually saving around $130,000 in annual membership fees that otherwise would have been lost.
That's free money in James' pocket!
Brian's Coaching Application Form (Survey)
As a high ticket coach in the property investing niche, Brian relies on prospective coaching students applying for his $12,000/year program and then closing the sale over the phone.
After swapping out his old application form for a survey built in ResponseSuite, Brian has been able to add an extra six figures in annual revenue AND increase massively his productivity.
His ResponseSuite application survey asks prospects questions about their experience, location, budget and needs... and then calculates whether or not they're likely to be a good fit for the program.
If they are, it sends them directly over to the calendar booking system, to schedule an appointment. If they aren't, he offers them a more appropriate offer, ideal for their budget or experience level, such as a video course.
With this simple system in place, Brian only has to speak to the most highly qualified applicants, maximising his sales, profits and time-efficiency (and he makes bonus sales of other products from all those people who aren't right for his main program)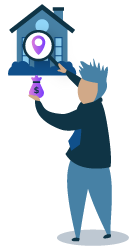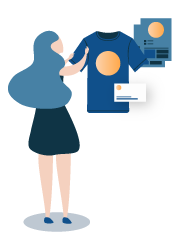 Sally's Customer Satisfaction Survey
Ah, the good old 'C-Sat' survey. Usually, it's the cul-de-sac of marketing, where useful information goes to die!
Sally runs a popular and successful printing company, offering everything from business cards to t-shirts. Actually, when you look at it, she has over 1500+ product lines. Cripes!
Working super hard (and spending a fortune) to acquire a new customer is so draining when most people would only place one order, and then go on their merry way.
Then she added a ResponseSuite customer satisfaction survey and it turned everything around!
The survey asked them to rate their purchases and the service they received, but also asked what other products they might be interested in, before automatically kickstarting the perfect promotional campaign to sell those exact products.
In just 4 months, Sally has grown her repeat orders by 1/4 - that's a 25% increase in sales from the customers she already had… causing a massive boost in profits.